Accommodation
We are cooperating with premium villas in Athens and various regions of Greece. If you wish to spend your holidays in privacy, we have the ideal proposals for a high standard accommodation of your style. Stunning locations with breathtaking views will offer you an Absolute Luxury Living experience.
You can also combine your yachting experience with an exceptional villa experience before or after your cruise. An ideal holiday escape beyond the ordinary.
We invite you to browse our suggestions and we will be happy to assist you with the planning of your accommodation. We can offer more villas in various locations, so do not hesitate to contact us.
More material will be uploaded soon.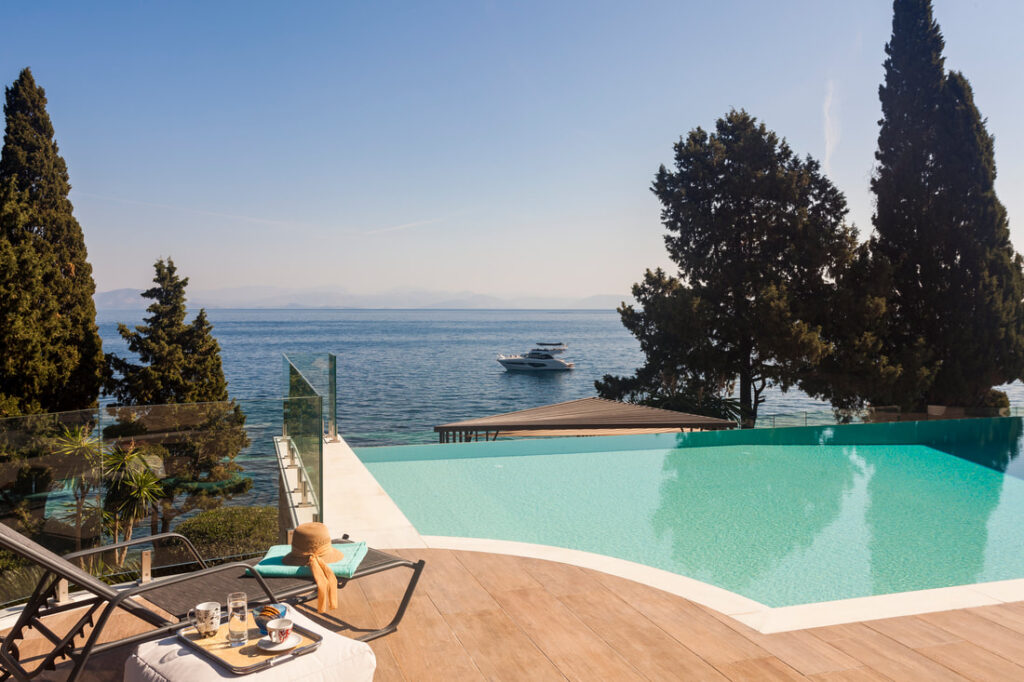 Corfu is one of the most amazing and romantic islands of Ionian. Unspoiled bays, wonderful surroundings, picturesque villages and an historic old town, protected by UNESCO as a world heritage site. The rich history and culture of this island offers many monuments and places to visit.
Villa Galini is a stunning villa in beautiful Fiskardo (Kefalonia), situated amongst pine trees on the hillside above Emblissi beach. You will definitely enjoy peace, privacy and a high standard accommodation.