Luxury Day Cruises from Athens Greece
Let us pamper you with an amazing experience! We have planned for you exclusive private day cruises in Athens Riviera, Saronic, Cyclades and Lefkas.
A carefully selected choice of luxury yachts will offer you an idyllic cruise to amazing swimming spots and hidden bays. The professional crew on board will make you enjoy the most out of this experience. Relax under the sun, enjoy your cocktail during the majestic sunset and let the splendid view to unfold your senses.
Tailor made cruises are also possible upon request. Download our day cruises brochure
For more info and a detailed offer send us your inquiry:
info@syluxuryyachts.com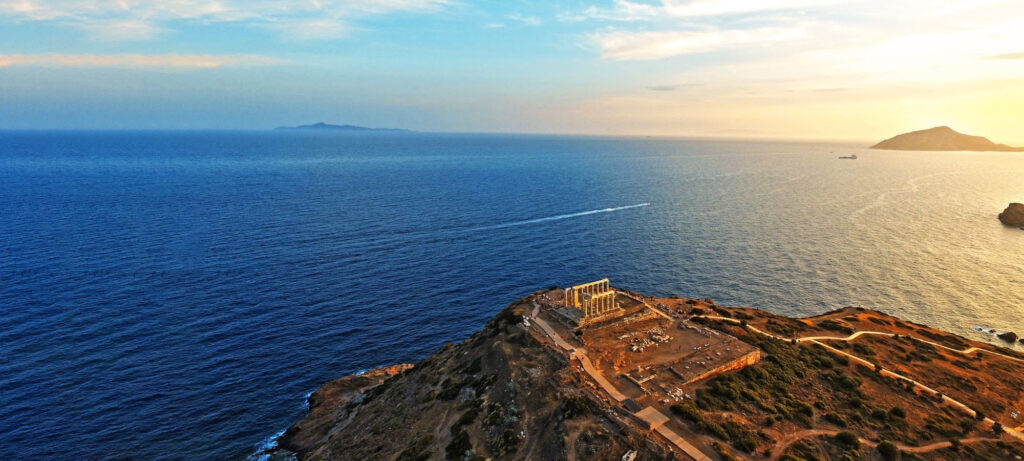 A unique seaside offering spectacular bays and amazing swimming spots. Of course the cruise to ancient temple of Poseidon will be extraordinary. Enjoy your swimming under the Temple, relax on the yacht and admire the crystal clear waters of the bay.
Aegina is the largest of Saronic islands. An island with many natural beauties – including the famous pistachio groves- and a traditional town with the amazing ancient temple of Aphaia!
You can also visit Perdika (9km away from Aegina), a very beautiful and picturesque small fishing village. Moni small islet is located opposite and is a gorgeous place, where the only inhabitants are the animals living in its wonderful nature.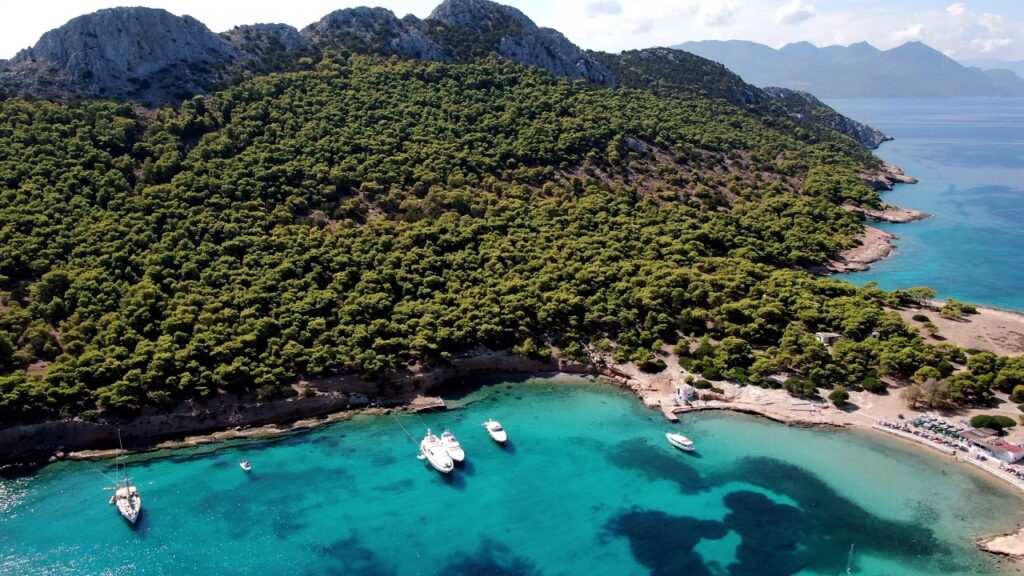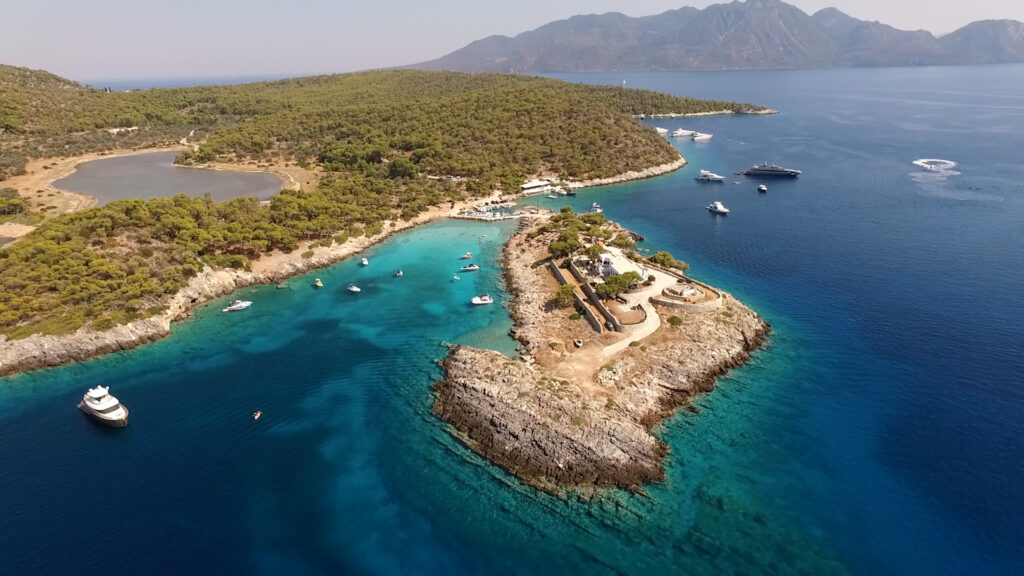 Agkistri is located close to Poros, Aegina, Speteses and Hydra so you can enjoy an island hopping between these beautiful islands.
Is a very popular destination where you can enjoy the sea, nature, sunset and delicious meals in traditional taverns all around.
Poros is an island located in the center of Saronic Gulf , close to Athens and the Saronic islands. A place of valuable sense with a picturesque town constructed on the slopes of a hill, green pine trees, crystal water all over with a clock tower built in 1927 on the highest top of the hill from where the view is breathtaking!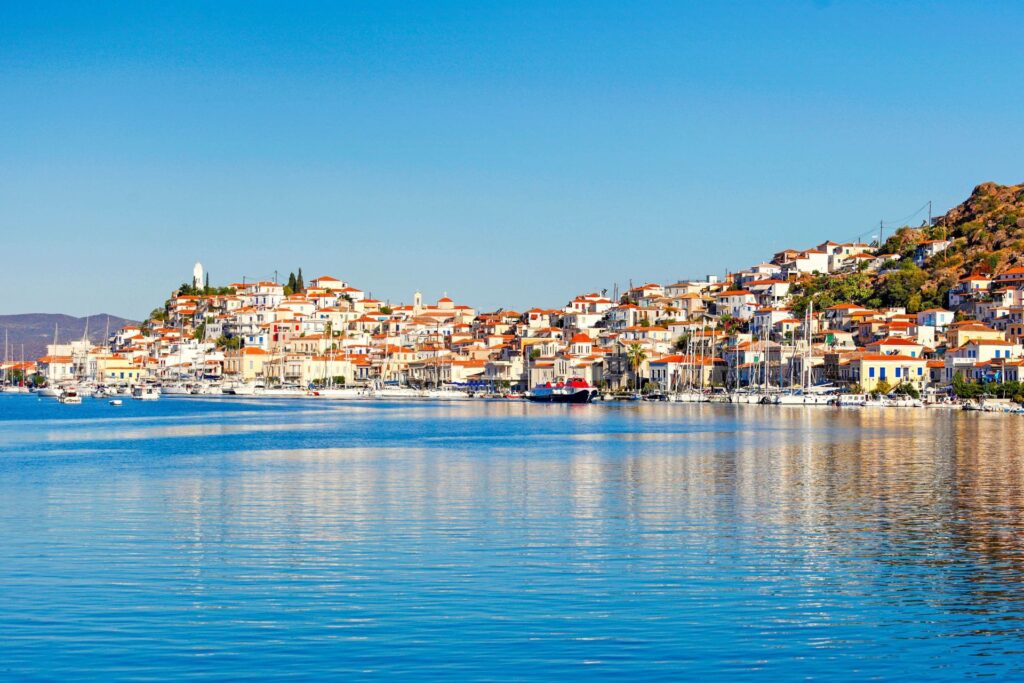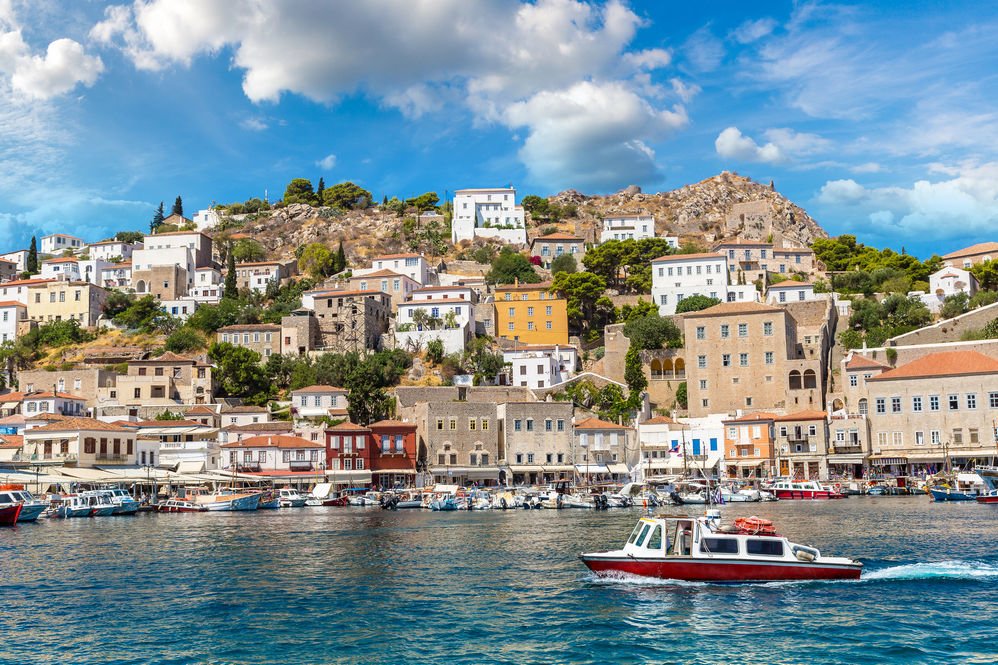 One of the most cosmopolitan destinations in Greece. Offers breathtaking views with a harbor full of cafes, restaurants and gold shops surrounded by a picturesque village. You will not see cars in the island as use of cars is not allowed. This different concept makes Hydra a charming, elegant and peaceful destination.
The best way to explore the stunning bays of exotic Lefkas island, is a full day cruise. You will swim into turquoise waters and enjoy the sun in sandy beaches. You will admire the breathtaking views of natural surrounding beauties and the impressive caves will captivate your senses.
Your can also walk into picturesque pathways and traditional houses of the villages and enjoy delicious local gastronomy and wine.

Choose your preferred destination and let us plan a memorable cruise for you!