Dodecanese Islands

This island complex is the sunniest corner in Greece and consists from twelve large islands and numerous smaller ones. The most popular ones are Rhodes, Kos, Karpathos, Astypalea, Symi, Kalymnos, Patmos.
In these islands you will find a rich history and architecture with ancient castles, citadels, archaeological sites and monuments.
Of course local gastronomy, excellent wine, beautiful villages and amazing crystal clear waters with sandy beaches are an important part of this wonderful complex.
If you wish to receive more info for any of these islands kindly contact us.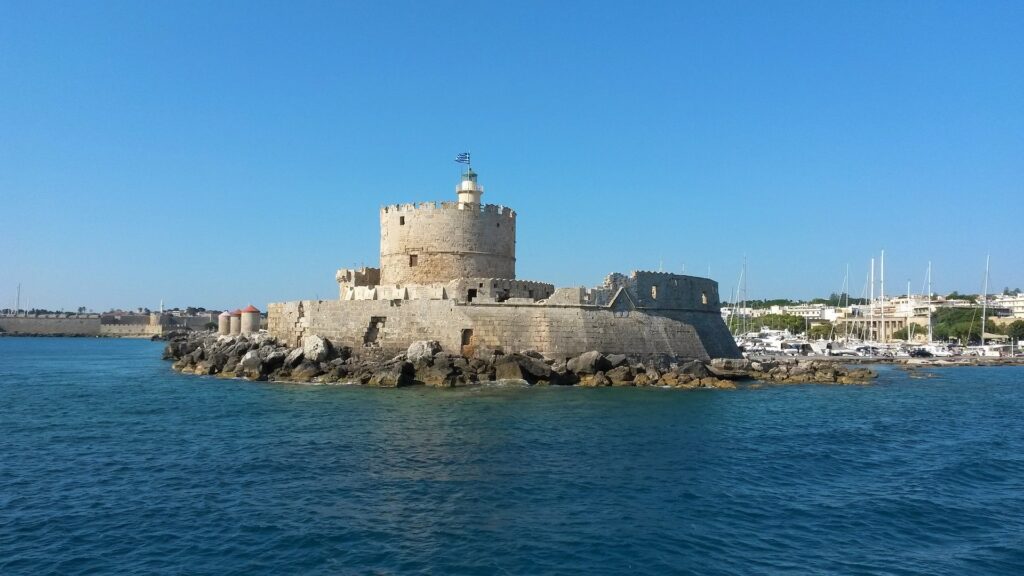 Rhodes
The most cosmopolitan island of Dodecanese, perfect for every taste. The medieval Old Town (a Unesco World Heritage site) with gates, castles, famous palaces and the romantic Street of the Knights, will guide you to a wonderful journey back to history.
Excellent restaurants, a vibrant nightlife, scenic bays, amazing coves and a variety of water sports make this destination a must visit.
Lindos Acropolis, Rhodes
The most impressive archaeological site in Rhodes with a dramatic natural landscape. Is situated beneath the modern village of Lindos, on a cliff at 116m high, like a real balcony overlooking the sea.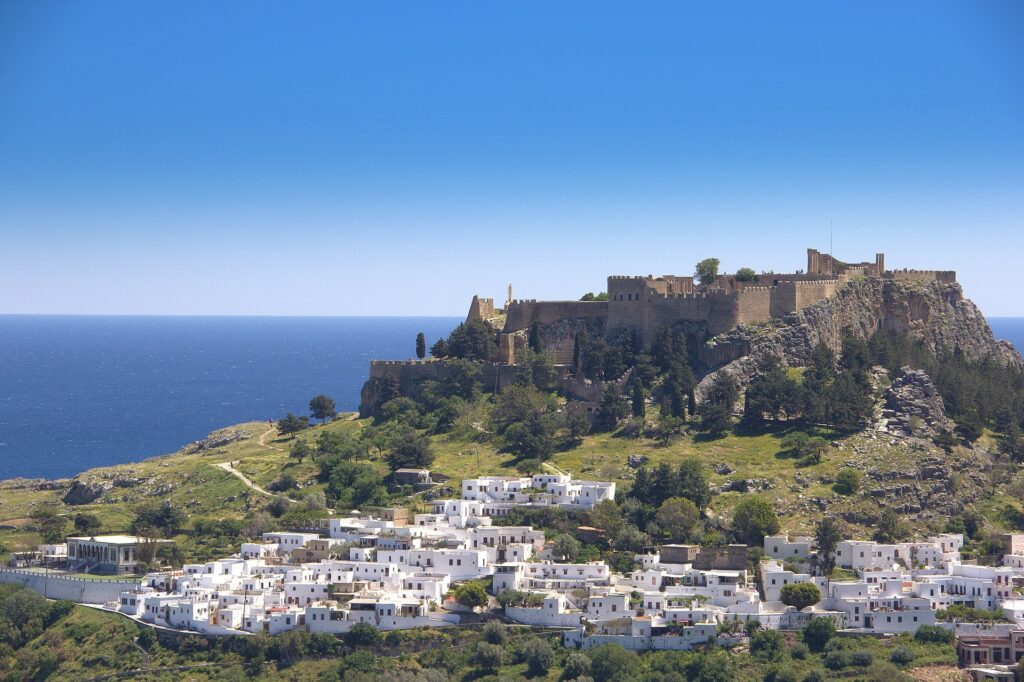 Kos
Kos is the third biggest island of Dodecanese group where you can enjoy everything this island has to offer. From beaches with turquoise waters, ancient and medieval monuments, an impressive Palm Trees avenue and a visit to the Ancient City of this island where you can sit under the plane tree of over 2.500 years old, where Hippocrates himself used to teach.
Of course excellent local cuisine, vivid night life and more quiet choices are always at your disposal.