Luxury Day Cruises from Athens Greece
Let us pamper you with an amazing experience! We have planned for you exclusive private day cruises in Athens Riviera and Saronic Gulf.
A carefully selected choice of luxury yachts will offer you an idyllic cruise to amazing swimming spots and hidden bays. The professional crew on board will make you discover the serenity and charming simplicity of every destination. Relax under the sun, enjoy your cocktail during the majestic sunset and let the splendid view to unfold your senses.
Tailor made cruises are also possible upon request.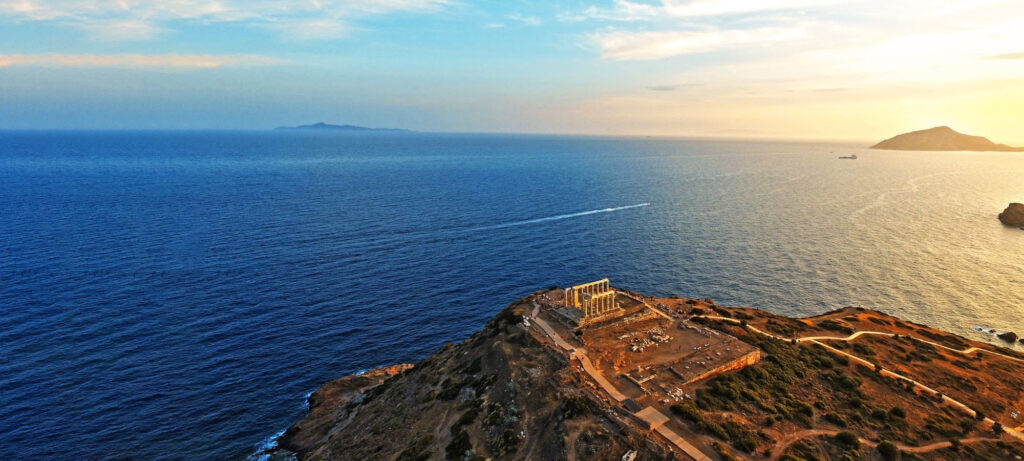 Athens Riviera Day Cruise
A seaside of a 35-mile stretch of pine-speckled beachfront which offers scenic bays, amazing swimming spots and an island sensation. You can cruise to the amazing ancient temple of Poseidon, framing the blue sea backdrop since 44 BC.
Swim into crystal waters under this stunning Temple, relax on the yacht and enjoy the surrounding splendid view.
Aegina Day Cruise
An island with many natural beauties, a friendly and traditional town with the amazing ancient temple of Aphaia!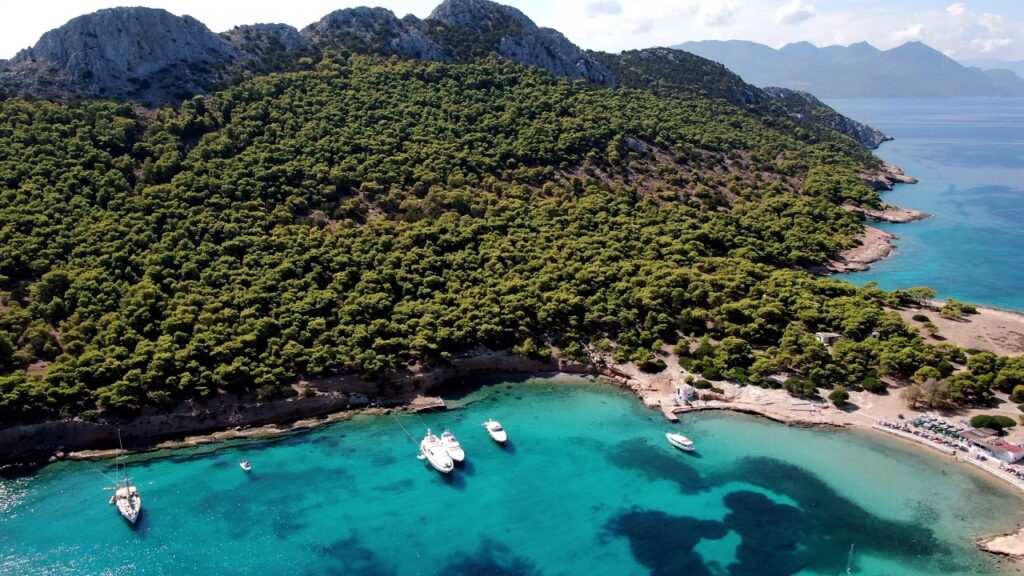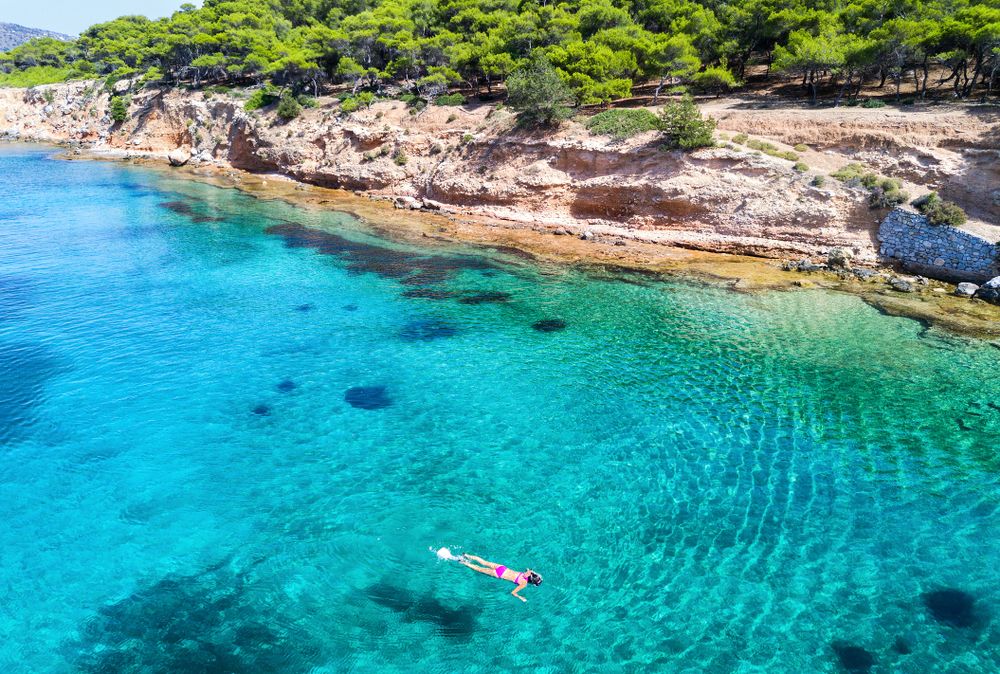 Perdika Day Cruise
A very beautiful and picturesque small fishing village with fantastic view where you can enjoy your swim and have meal in one of the various traditional taverns.
Moni Day Cruise
A gorgeous and unique island with crystal, clear and inviting waters. Is located opposite Aegina and has a wonderful nature with its animals, the only inhabitants of the island.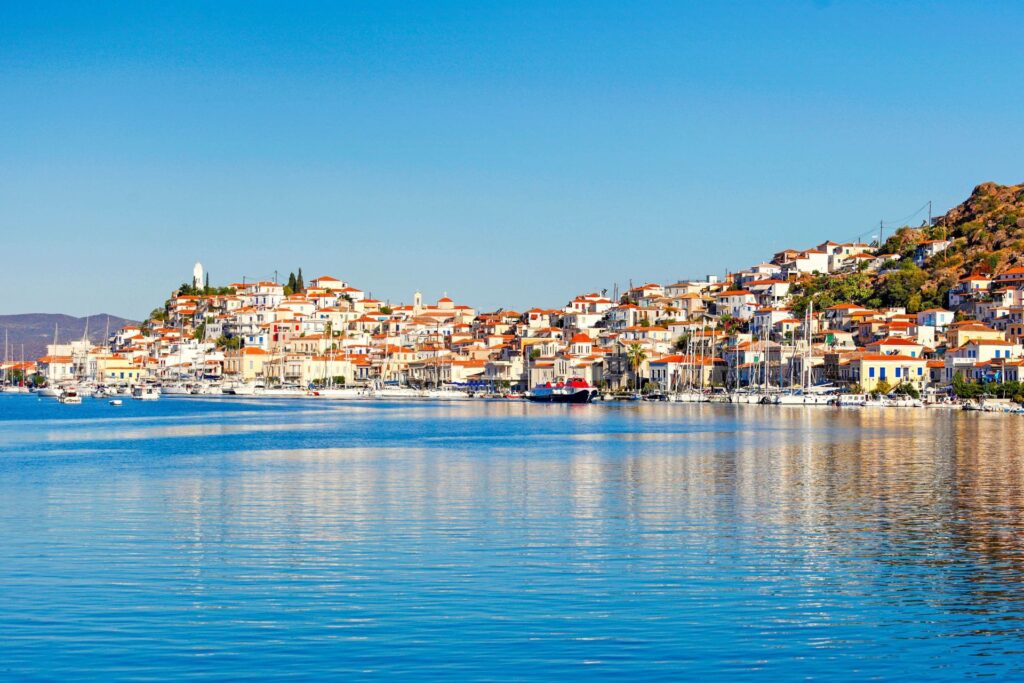 Poros Day Cruise
A place of valuable sense with a picturesque town constructed on the slopes of a hill, green pine trees, crystal water all over with a clock tower built in 1927 on the highest top of the hill from where the view is breathtaking!
Hydra Day Cruise
One of the most romantic destinations in Greece. Offers breathtaking views with a harbor ringed with cafes, restaurants and gold shops surrounded by a village of stone houses and mansions that rise up the hills like an amphitheatre.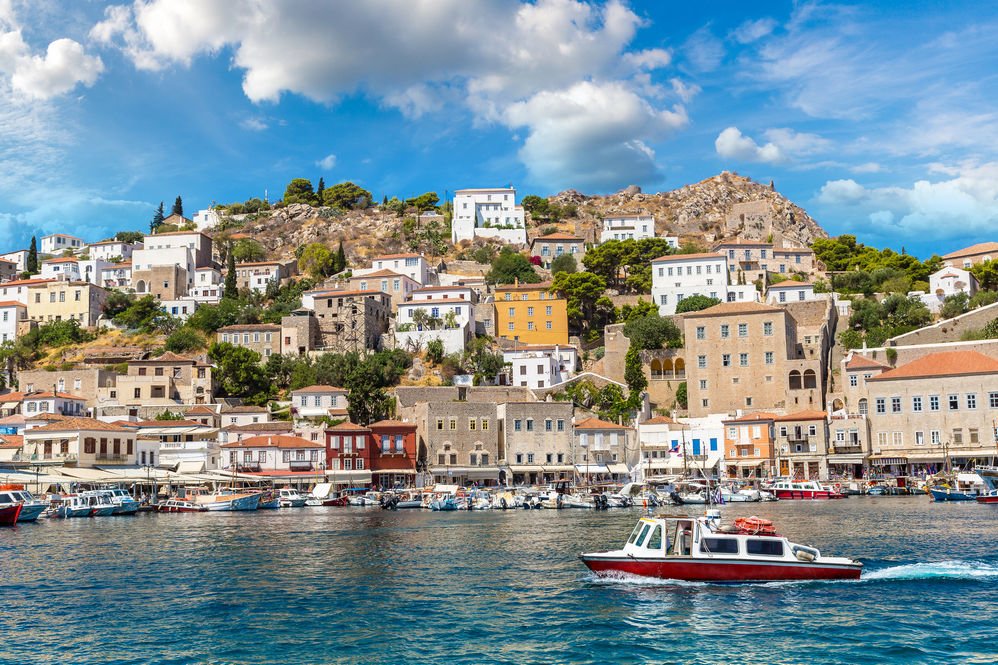 Choose your preferred destination and let us plan a memorable cruise for you!