Saronic & Argosaronic Gulf
Saronic islands will offer you a wonderful chance to meet all this rich history, nature, authenticity, romantic and cosmopolitan lifestyle of these amazing places. Unique landscapes, wonderful bays with crystal waters, picturesque villages, valuable archaeological sites and museums will make your cruise a memorable experience. Not far away from Athens these islands are an ideal destination for short trips or island hopping cruise.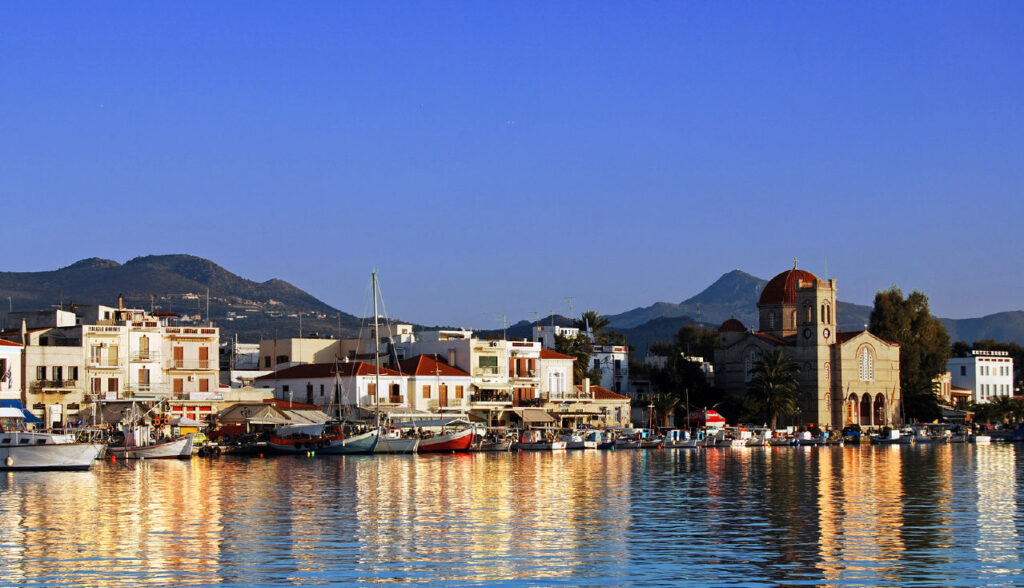 Aegina
This is a scenic island of natural oasis. Golden beaches, amazing bays, and a picturesque town with shops, seafood taverns serving fresh local delicacies and charming cafes. The breathtaking ancient temple of Aphaia is one of the most fascinating spots. Situated on a hilltop offers an amazing view.
Poros
Approaching this island the first thing you see is the historical clock tower on top of the hill. Built in 1927 is the main landmark and the city's pride. The island is surrounded by thousands of pine trees extending from the rugged coasts to the sandy beaches, it has -not by chance- been characterized "the island of romance".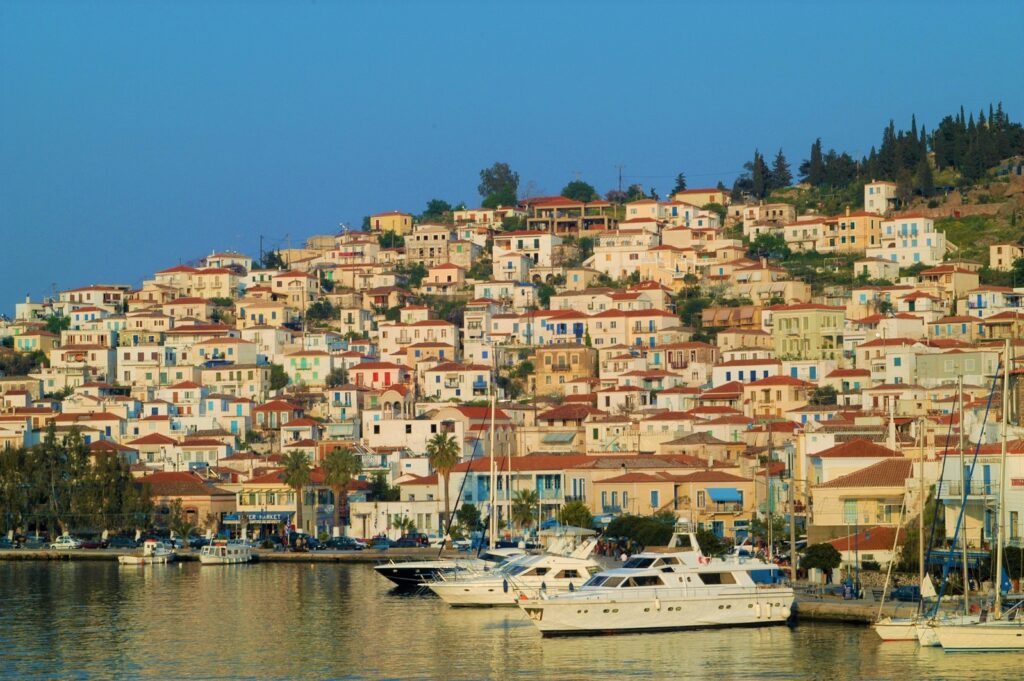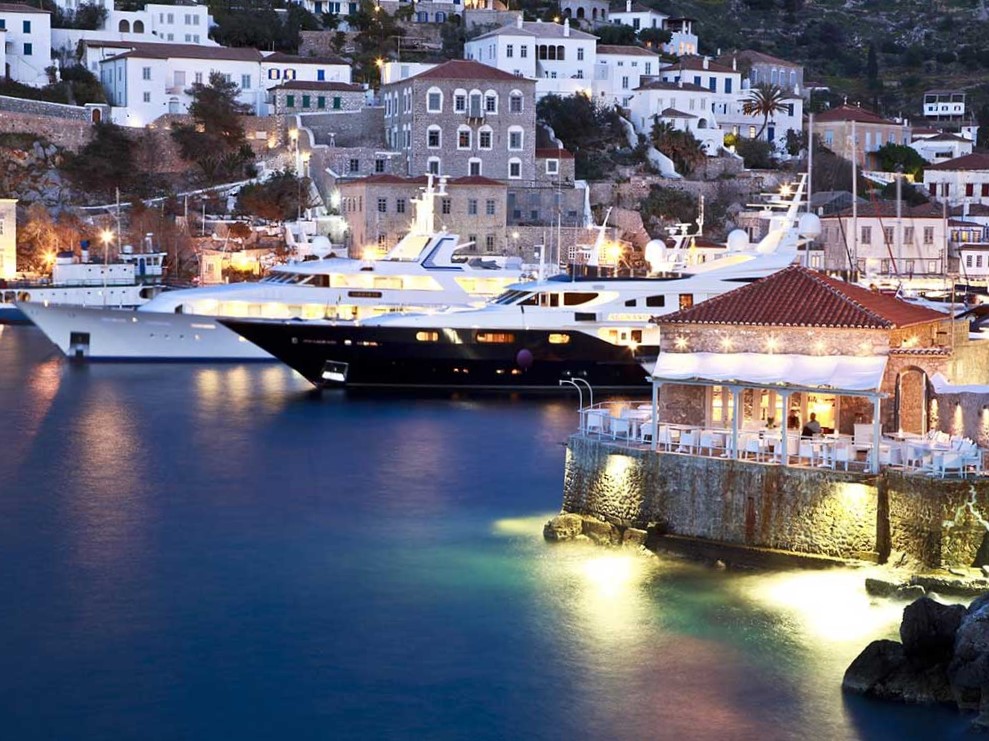 Hydra
This cosmopolitan island has been the place of creativity for many international poets, painters and celebrities who were inspired by this amazing landscape. Hydra also has been a home for Leonard Cohen.
This place has no cars and this is something makes it unique. The beauty of Hydra town is unforgettable.
Spetses
An island where luxury coexist with style and tradition. In this island the use of cars is restricted so you can enjoy walking in the town and admire the local architecture of neoclassical houses and cannons from the revolution of 1821. Romantic cafes with terraces, gourmet restaurants, plenty of bars and clubs will offer you an aristocratic ambience.